Sharp unveiled two new smartphones at its recent autumn-winter product launch event, the AQUOS sense7 and AQUOS sense7 plus. These two models are well positioned to address the mid-range market, available in Japan from October 7, 2022. It is worth mentioning that the AQUOS sense7 plus is Sharp's first smartphone to incorporate Pixelworks' visual processing technology. The collaboration focused on enhancing the display capability of the smartphone by coupling a high refresh rate screen with optimized video content to deliver an ultra-smooth visual experience for consumers.
The AQUOS sense7 plus is built on Snapdragon® 695 5G Mobile Platform from Qualcomm Technologies, Inc. The smartphone is equipped with a 6.4-inch IGZO OLED display with a resolution of 2432 x 1080 pixels, 10-bit color depth, 1,300 nits peak brightness, a dewdrop notch, and supports variable refresh rate. Additionally, the device comes with high-performance stereo speakers and is powered by a 5,050mAh battery. The smartphone's camera system includes an 8MP shooter for selfies on the front, and pairs a 50.3MP/1.55-inch sensor and an 8MP sensor with an ultra-wide lens on the rear. Together with a brand-new image quality engine, ProPix4, the autofocus speed has been increased to twice that of the previous model and enables more details to be captured even under low-light conditions. Notably, the AQUOS sense7 plus supports 5x (which is up to120Hz) video frame insertion, and 240Hz drive black frame insertion.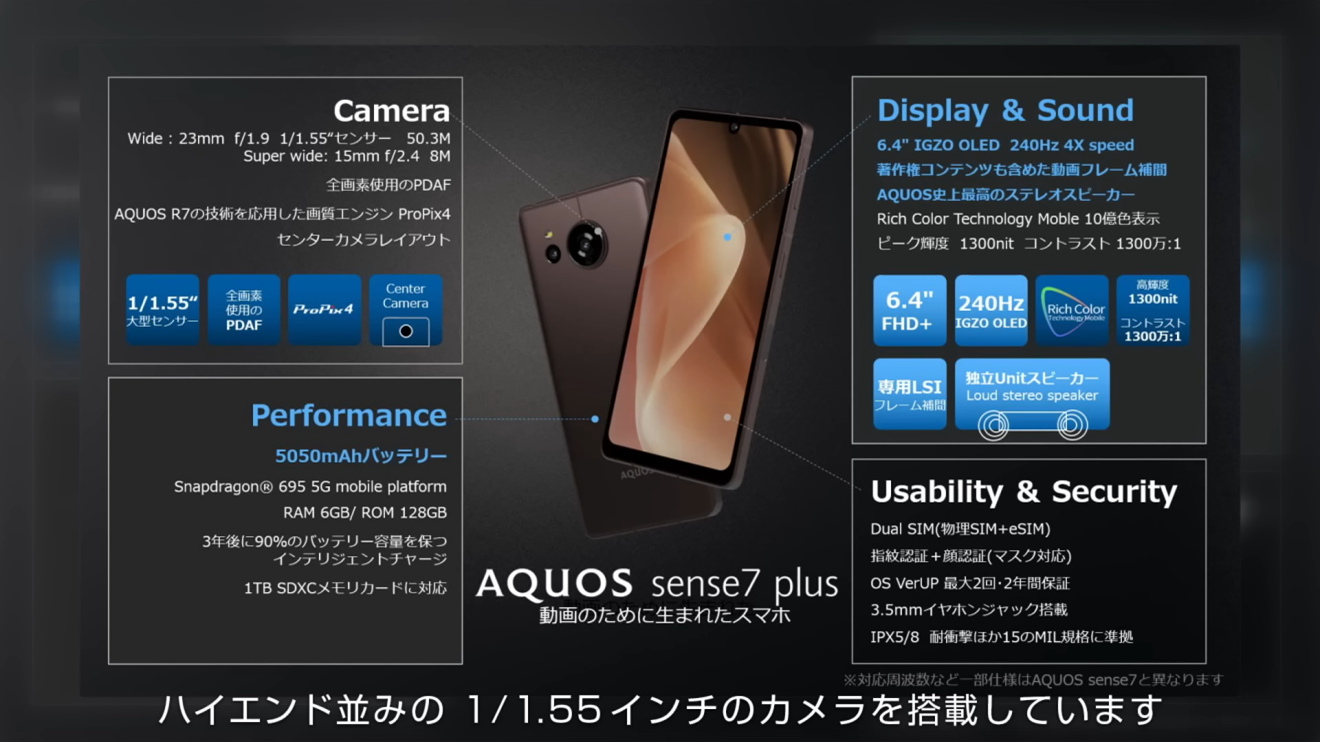 Source: Sharp AQUOS sense7 Series Launch Event
5x Video Frame Insertion Delivers Silky-Smooth Visual Quality
Today, most movies and TV shows are captured at around 24fps, which has long been the industry standard in order to economize the cost of production and distribution. However, when viewing motion or sports scenes in low frame rate on smartphones, users can easily perceive undesirable blur and judder caused by a mismatch of frame rate, or the so called "quality gap" between the legacy content format and advancing display capabilities of new screen panels.
To bridge this gap, Sharp needed a strong partner to enhance the display performance for its latest smartphone products. This led to its collaboration with Pixelworks, a leading provider of innovative video and display processing solutions across a range of applications, from digital projection systems to small, low-power mobile devices. As the result of integrating Pixelworks' advanced visual processing solution with Sharp's exquisite screen panel manufacturing technology, the newly launched AQUOS sense7 plus is uniquely able to provide a more cinematic visual experience to consumers.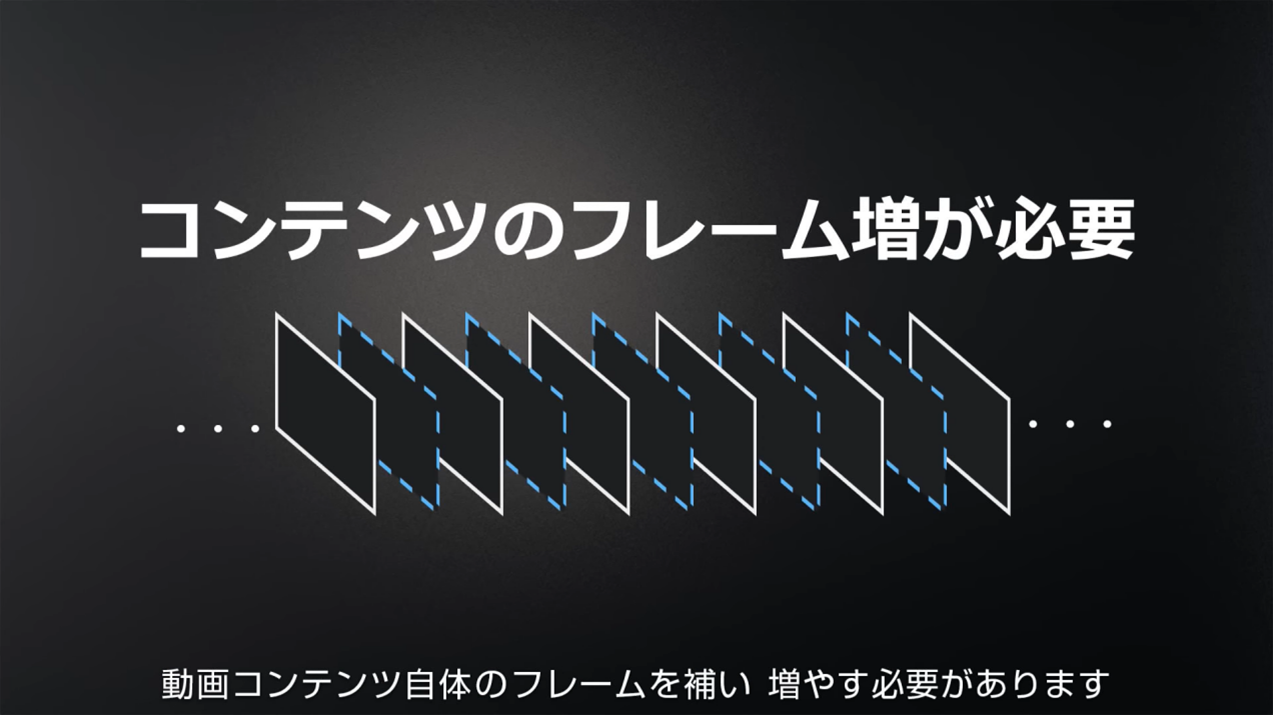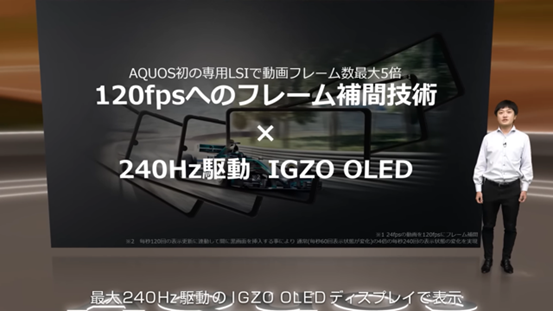 Source: Sharp AQUOS sense7 Series Launch Event
Powered by Pixelworks visual processing technology, AQUOS sense7 plus provides intelligent frame insertion mode for a dozen popular video APPs, including Netflix, YouTube, Prime Video and Disney+. This advanced feature boosts native, low frame rate content to nearly 120fps on the screen, which is almost 5x the original frame rate.
When the frame insertion mode is enabled, unwanted blur and judder is significantly reduced while still maintaining a natural motion appearance that ensures a smooth and optimal viewing experience for consumers. Additionally, Pixelworks' distributed processing offloads GPU workload to reduce overall system power consumption, which in turn prevents overheating and extends the length of sustained video playback on mobile devices.
Pixelworks' mobile visual processor is widely used by many popular smartphone brands in China, which recognize its advanced capabilities and ability to enable higher visual performance and lower power consumption. The collaboration with Sharp on AQUOS sense7 plus represents the first step of a new expanded journey, and Pixelworks stands ready to bring more superior and eye-pleasing visual experiences to a growing number of consumers throughout Asia and beyond.
Note: Pixelworks, and the Pixelworks logo are registered trademarks of Pixelworks, Inc. Qualcomm and Snapdragon are trademarks of Qualcomm Incorporated, registered in the United States and other countries. Qualcomm Snapdragon is a product of Qualcomm Technologies, Inc. and/or its subsidiaries.  All other trademarks are the property of their respective owners.