By: Anselmo Pilla, Sr. Director of Marketing, Video Delivery
Have you seen your cable bill lately? An upsetting experience no doubt – feeling trapped by the high monthly cost and few alternatives. You are not alone. U.S. cable prices are at an all-time high and continue to rise. In a recent publication by Consumer Reports aptly titled "What the Fee," the average monthly cable bill was a whopping $217.42. Of this total, $156 was the base package: basic cable TV and Internet. Fees, surcharges and taxes made up the remaining $61 of the total.
In fact, much of the most-viewed content you are paying for in the basic package is already available for free or at a significant discount. There has never been a better time to cut the cord than now, but where do you start? With online streaming wars at a fever pitch, it is a confusing time for everyone. Let us help you sort it out.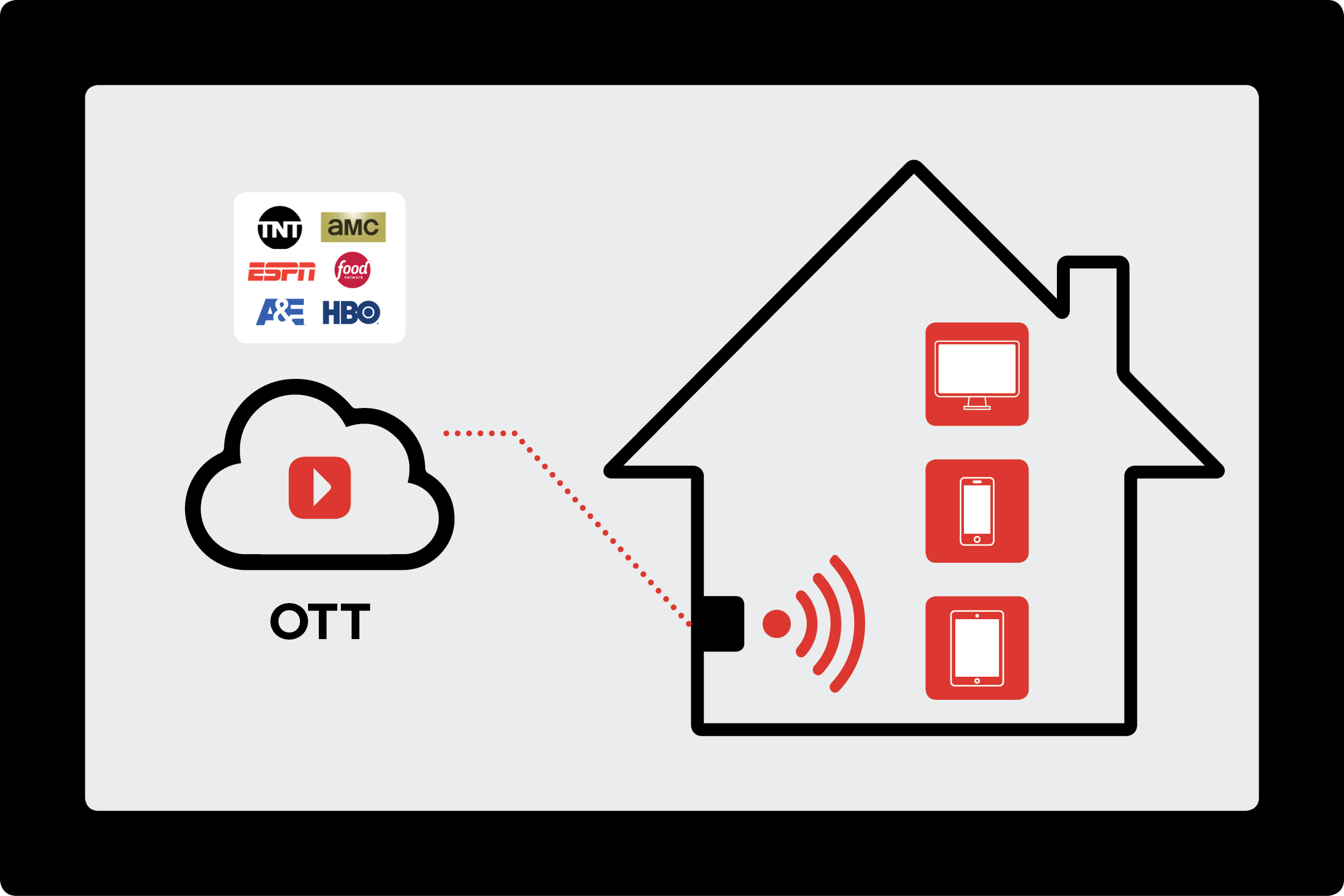 Figure 1: OTT – Online streaming video/television.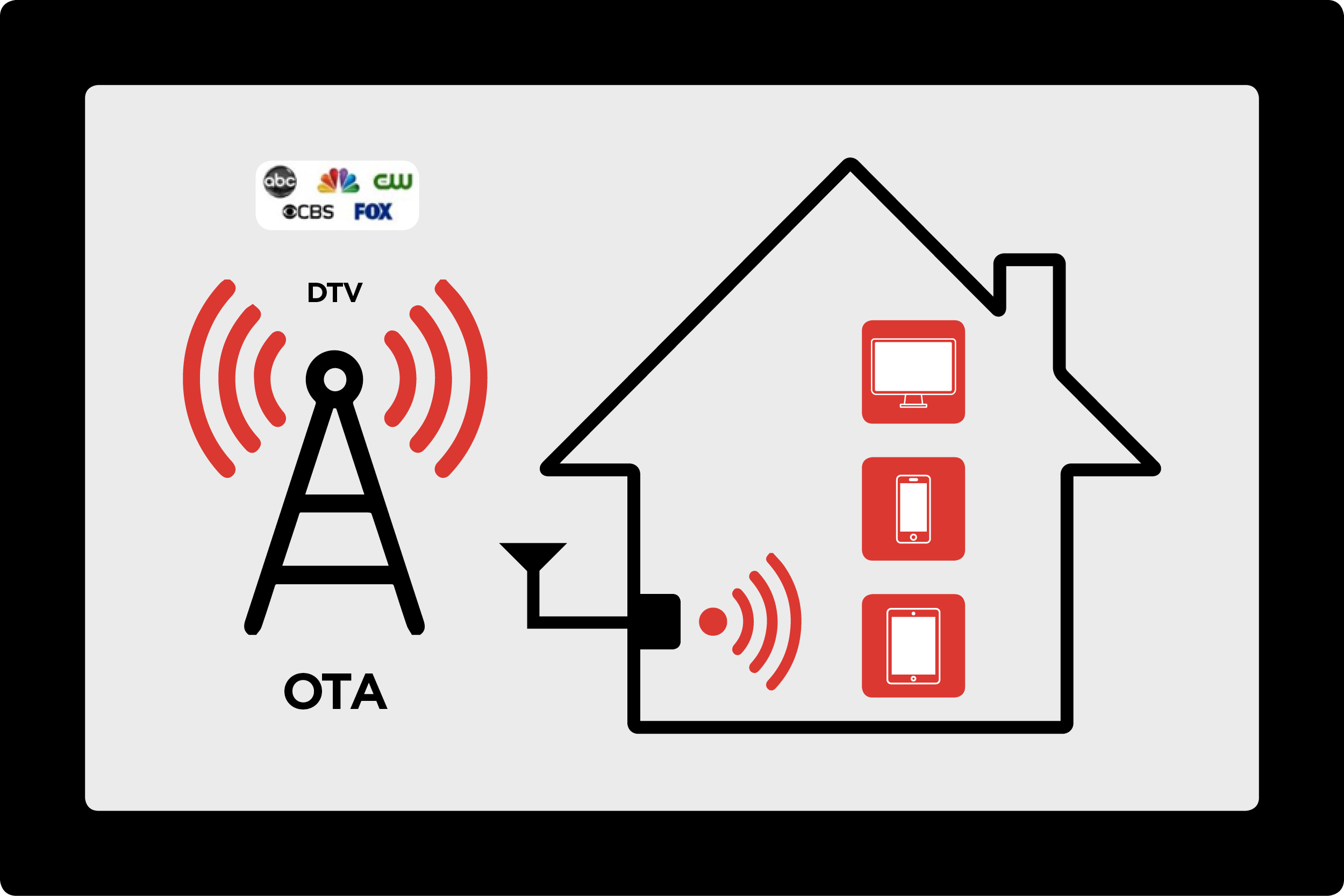 Figure 2: OTA – A category of television broadcasting using TV signals to deliver radio waves from broadcast towers to an ATSC TV receiver, and to your media devices.
Primer: OTT vs. OTA
Online streaming video/television is also referred to as over-the-top, or "OTT" content. OTT simply means that this content is delivered to your TV, mobile and media devices over the top of a basic Internet connection (cable, DSL or fiber) or to your smartphone/tablet via 4G/5G or Wi-Fi (see Figure 1). Over-the-air television (OTA) is a category of television broadcasting that uses TV signals delivered by radio waves from broadcast towers found throughout North America (see Figure 2). OTA television receives the radio waves via an ATSC TV receiver connected to an ATSC antenna. More on the ATSC standards later.
Many people are finding that the array of OTA TV content alone can meet their TV content needs. Who would argue with free TV? Even with an OTT/OTA streaming combination that includes premium content, it can provide a cable TV-like experience but at a fraction of the cost (see Figure 3). Eventually when 5G is available in your area, then you can completely cut the cord. In other words, go 100% wireless, dispose of your expensive cable Internet connection and save even more (see Figure 4).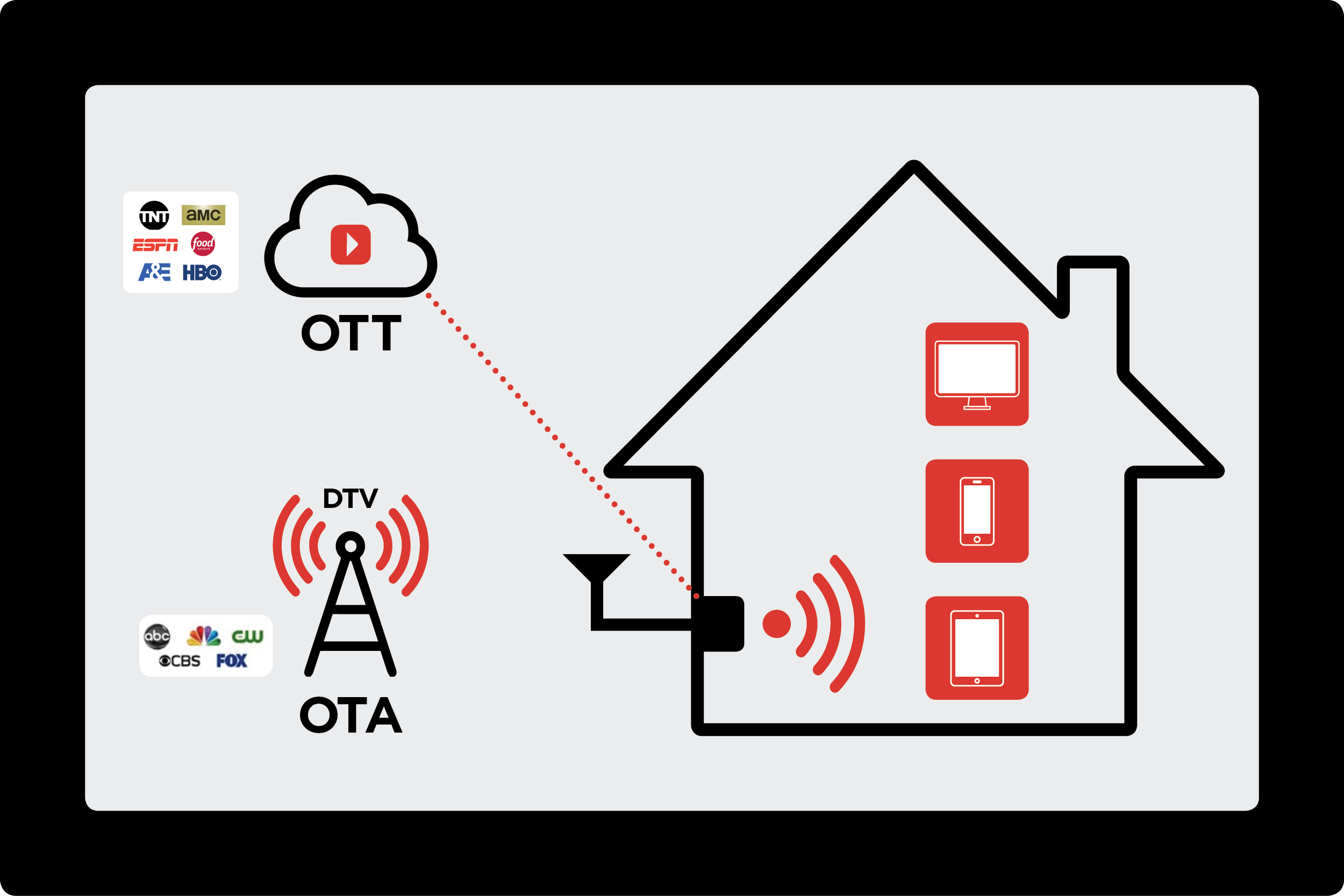 Figure 3: OTT/OTA streaming combination can provide cable TV-like experience with premium content.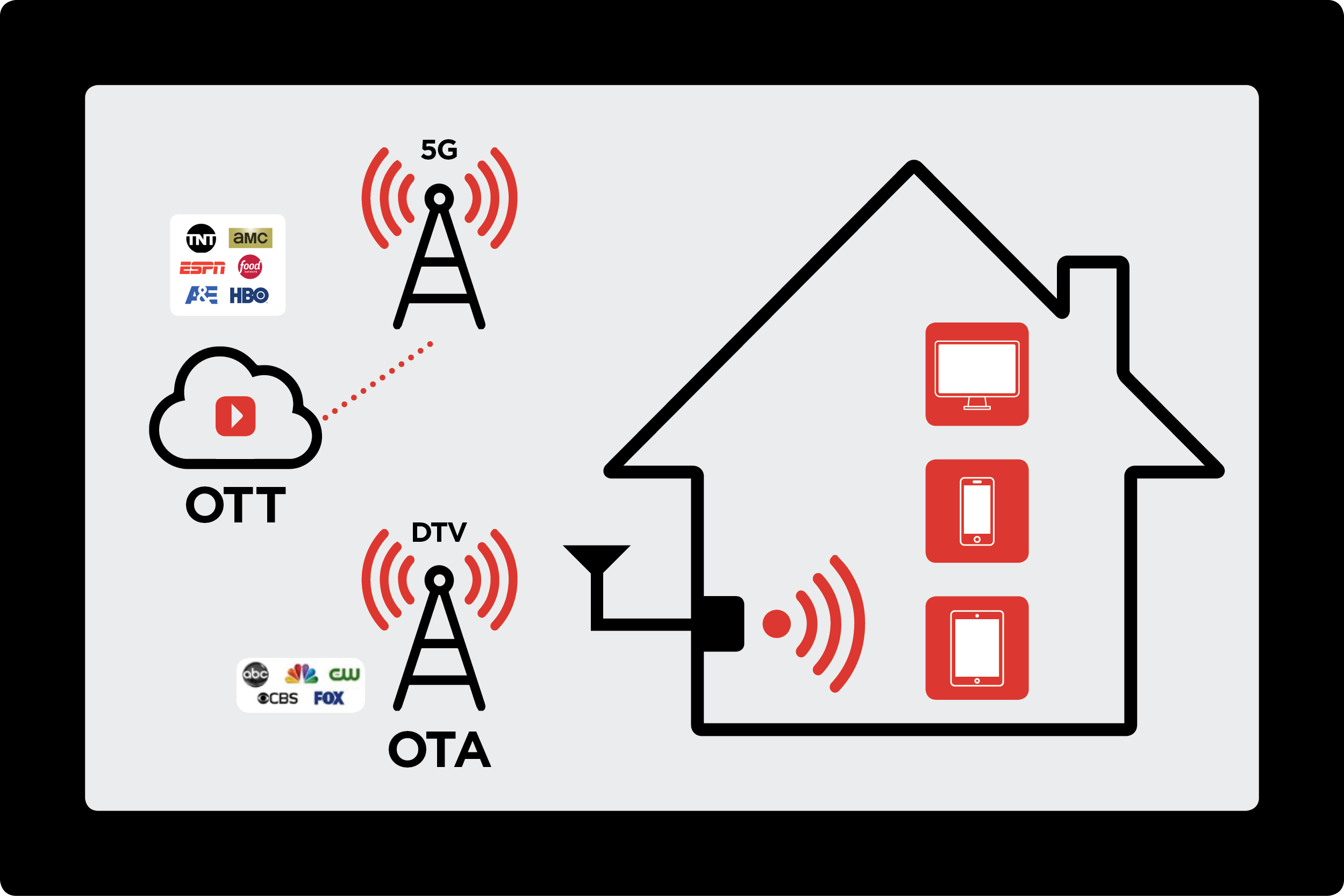 Figure 4: Using 5G, consumers can cut the cord completely and dispose of their cable Internet connection.
Step 1: Cutting the Cord – Getting started with OTA video
Here are five questions you will need to ask yourself to get started:
What channels do I regularly watch using my PayTV service?
What are my favorite TV shows?
Do I watch live sports such as football, baseball, basketball, golf, hockey, etc.?
Do I watch TV or video content using a mobile device such as mobile phone, tablet or laptop?
Do I own a media player device/TV such as Amazon FireTV, Apple TV, Roku, or Android TV?
Depending on your answers to the above questions, below are several options available to you after you cut the cord:
Use an ATSC (OTA) Antenna to receive your local stations in HD quality

NBC, CBS, ABC, Fox, CW, Telemundo, etc.

Look into an OTT service. Below are some of the more popular OTT services:
Receiving Local Stations on Major TV Networks
If you often watch one of the four major network TV channels (ABC, CBS, Fox or NBC) you are likely watching local news, sporting events, and weekly dramas/sitcoms. In this case, using an ATSC antenna to receive your TV content is a great alternative. The amount of such content available over-the-air (OTA) is enormous. In some cases, depending on your home location, you can potentially receive up to 150 – 200 free TV channels.
ATSC Antenna Basics
So, what is an ATSC antenna and how do you use one to watch TV after cutting the cord? ATSC is an acronym for Advanced Television Systems Committee—a committee that published a digital TV standard in 1995. In 1996, this standard was adopted by the FCC as the official standard to broadcast digital high-definition TV signals in the US.
In fact, most TV video signals in the U.S. were broadcast in a low-quality analog format until June 2009. After this date, TV broadcast signals were switched over to a higher quality digital format, supporting both Standard Definition (SD) and High Definition (HD) up to 1080i resolution. All TVs sold in the U.S. today have an ATSC antenna input usually found on the back of the TV. Thanks to an FCC mandate, these high-quality broadcast HD/SD TV signals are available to consumers throughout the US for free. All that is needed is an ATSC antenna to receive the four major networks and a wide variety of other popular content and specialty channels. To see how what TV channels are available based on your zip code please visit: https://www.flexvu.tv/#channel-finder. The FlexVU site has a wealth of information about cord cutting options, available products and compatibility.
Step 2: Find the Right OTA Cord Cutter Solutions
Connecting an antenna to the back of your TV allows you to receive free TV channels. However, in most cases, the location of your TV may not be in an optimal antenna location to maximize the number of TV channels you can receive. Also, if you have multiple viewers in your home, with several TVs, you would need one antenna for each TV—and even then you would not be able to view the content on other devices, such as your mobile phone or a media device. As a better alternative, there are complete ATSC home TV streaming solutions on the market today and some can be found here.
There are several products found on the FlexVU website to help you cut the cord, including TabloTV and AirTV. Both these products include an antenna input and can provide a complete home TV streaming solution by being placed in the location that receives the best ATSC signal, independent of where the TV is located. These devices can connect via Wi-Fi to your existing home network and once connected, can stream multiple TV signals over your home network to mobile devices and media devices connected to your TV.
 Step 3: Optimize your Antenna Location
How do you find the best location in your home for the best ATSC signal? First, you will need to click here, and input your address. Then, press "Search for Signal." This will result in a list of available channels, along with a map that shows your home location and the location/direction of the TV broadcast towers. Look at the list of stations and direction column in the table to find the best location to set-up your ATSC antenna. Some helpful tips for antenna placement include: placing antennas in a window to minimize signal loss and placing the antenna in the highest location possible, upper bedroom or in the attic. Having an outdoor antenna installed will provide the best signal reception possible. If you need your ATSC antenna to be professionally installed, please visit: https://www.airtv.net/antenna-installation/
 Step 4: Enjoy your Cord Cutter Home Solution
If you have installed your antenna and combined it with an AirTV or TabloTV OTA streamer, you should be enjoying and watching high quality HD TV signals of all your favorite local stations on your TV and mobile devices with no monthly fees. This new solution should save your family thousands of dollars a year—all with just the few simple steps outlined above.
Combine OTA + OTT: Cable TV-like Experience at a Fraction of the Cost  
In most cases, content on local channels can be sufficient for your TV entertainment needs especially if combined with a Subscription Video on Demand (SVOD) service such as Netflix, Disney +, or Amazon Prime. However, there are some premium channels not available via an antenna or SVOD (or basic cable) including ESPN, AMC, HGTV, HBO, TBS, History, TNT, etc. Depending on your entertainment needs, some of these specialty channels offer their own OTT streaming subscriptions, with monthly fees between $5 – $15 per month. Depending on the number of channels you need, your monthly fees can start to increase quickly and the initial savings realized from your cord cutting solutions can go away. As well, each one of these services require a specific application to gain access to their content, requiring you to download multiple applications with different user interfaces and guides, potentially causing confusion and frustration.
Having access to a single application with a consolidated viewing of OTT streaming and OTA local channels dramatically simplifies the user experience and at a lower total monthly cost. As part of your cord cutter solution, you can choose a more a la carte style online subscription service such as SlingTV. This service offers multiple packages with different sets of specialty channels. Each package starts as low as $25 per month. This service is also compatible with the AirTV product mentioned above, which combines all your local TV content with specialty channels in a single, simple application that is standardized across multiple platforms and TVs. By having your AirTV set-up for local channel reception, combined with a SlingTV subscription, you can enjoy a cable TV-like experience at a fraction of your monthly cable bill.
For today's Cord Cutters, an enormous amount of content is available by using OTA streaming products and subscription-based TV streaming services to meet almost any consumer's needs. We can help you get started by visiting the following website: www.flexvu.tv